Philippine Circular Economy Agenda: Integrating Sustainable and Strategic Waste Management
The Stratbase ADR Institute along with the Philippine Business for Environmental Stewardship (PBEST) and Climate Reality Project (CRP) Philippines organized a hybrid town hall discussion entitled Philippine Circular Economy Agenda: Integrating Sustainable & Strategic Waste Management last 23 February 2023 at the Quezon City Sports Club.
The event started with the welcome remarks of Prof. Victor Andres Manhit, President of Stratbase ADR Institute, an independent International and Strategic Research Institute which focuses on 8 geopolitical risks. His remarks highlighted the need to advance sustainable and strategic Waste Management through private-sector circular economies. Moreover, integrating circular economy frameworks and mechanisms at a scale would require the support and participation of all stakeholders and environmental stewards in the country.
The keynote message was then delivered by USec. Carlos Primo "CP" David, stating that sustainability is seen as the precarious balance between economic development and Environmental Protection where we put the balance depends on many factors. However, social welfare must also be taken into consideration to look into the needs of the people who are benefiting from it. The country is experiencing enormous plastic garbage. Hence, policies that govern the balance with the use of plastics, to name a few: closure of dump sites, mandating MRFs to be established, and extra charges in bans on single-use plastics. In 2023, two new policies were set in Solid Waste Management - Extended Producer Responsibility (EPR) Law and pending guidelines for Waste-to-Energy Projects. Some of the projects of DENR were reclamation, offshore wind power, offshore quarrying, and waste-to-energy projects. The department applies the Mitigation Hierarchy in its projects: avoidance, reduction, rehabilitation, and offset.
The next speaker Hon. Gilbert Gonzalez, Director of DENR Environmental Management Bureau, discussed RA 11898, or the EPR Act of 2022. The EPR law promotes, supports, and presents incentives for the segregation of waste at source and collection. The wasted action recovery and recycling and the development of environment-friendly products are based on internationally accepted principles of sustainable consumption and production, circular economy, and produce full responsibility throughout the lifecycle of the product.
Dr. Ronald Holmes, President of Pulse Asia Research, joined the panel virtually to discuss the public perception of sustainable production and consumption. According to Nielsen Global Sustainability Report 2015, Kantar (2020) survey, and Stratbase ADRI(2022) showed that a sizable majority of Filipinos regardless of socioeconomic class are willing to embrace and support eco-friendly firms, enterprises, and brands.
Hereafter, Ms. Nazrin Castro, Branch Manager of the Climate Reality Project Philippines, followed the panel by talking about the climate lens/context of the plastic crisis. In CRP, a circular economy aligns very well with the global and National agenda on climate resilience. The Philippines is one of the world's top plastic-polluting countries due to our tremendous plastic consumption. This causes environmental, and public health, and is also a potential source of carbon emission that contributes to global warming.
Mr. Alexander Cabrera, Vice President of the Management Association of the Philippines, shared his perspective on the private sector's role in implementing and ensuring an inclusive shift toward a circular economy. Mr. Cabrera started his presentation by introducing the 8R model – recycle and recover, repurpose, remanufacture, refurbish, repair, reuse, reduce, and redesign. He then explained the value of the circular economy to businesses through the preservation of natural systems and resources, food security, support of communities, economic growth and job creation, and innovation. Some circular model landscapes in the Philippines are circular inputs (Coca-Cola, Ayala Land), Sharing Economy (Grab, AirBnB), Product as Service (Renault, MUD Jeans), Product Use Extension (Sobida Motor, Albatross), and Resource Recovery (San Miguel Corporation, Mac Center, Holcim Philippines).
The last on the speakers' list was Mr. Carlo Chen-Delantar to discuss catalyzing a secular 4th Industrial Revolution through Technology Innovation. Mr. Carlo shared the Scale 360 Philippines, launched with the World Economic Forum. A circular action focusing on 4 industries: fashion, food waste, electronic waste, and plastic waste. He shared their education platform which features plastic disposal locations and resources on segregation, disposal, and recycling fostering the creation of a circular ecosystem for plastic.
Overall, the town hall discussion was a great opportunity to talk about sustainability and present feasible solutions for waste management in the country moving forward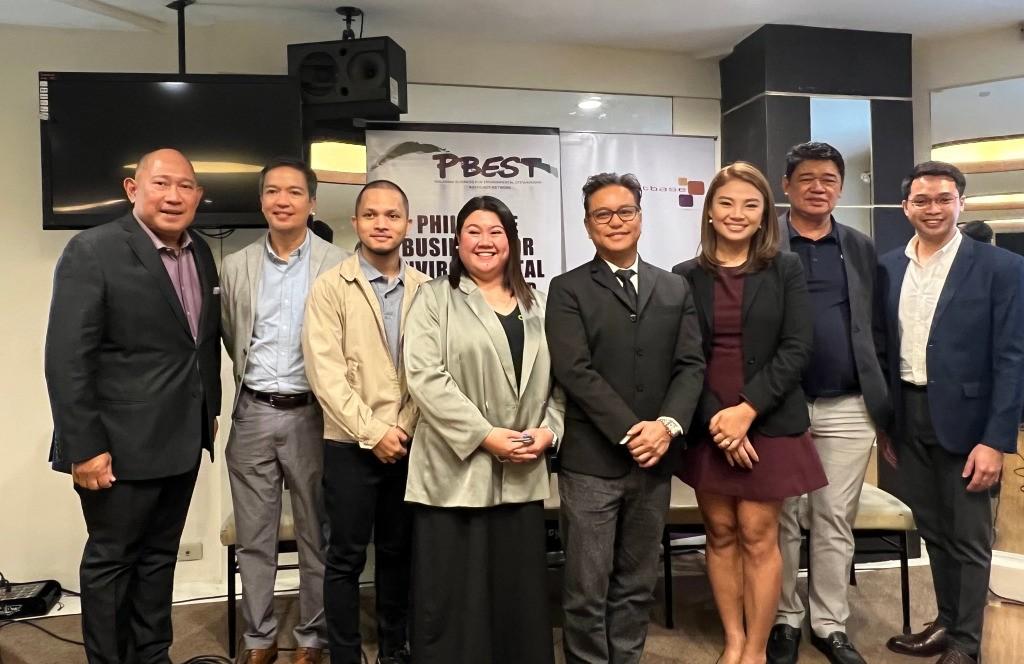 Related Articles: