This testimonial is from Markus Nisula, Managing Director at KONE PHILIPPINES (KPI ELEVATORS INC.)


WHY ARE YOU A MEMBER OF NORDCHAM?
KONE has been member of NordCham as long as I know. We certainly want to be part of the Nordic business community and meet all the old and new members of NordCham.

HOW IS NORDCHAM MAKING A DIFFERENCE FOR YOU AND/OR YOUR BUSINESS?
NordCham membership is a good addition to the networks from where we get news and new ideas. The level of the events that NordCham is organizing is excellent and the versatility of the topics ensures that there is always something interesting coming up.

WHY WOULD YOU RECOMMEND OTHER COMPANIES TO BECOME A MEMBER OF NORDCHAM?
Networking and information.

WHAT BENEFITS HAVE YOU EXPERIENCED BEING PART OF NORDCHAM?
Our employees have really valued attending NordCham events – so it works as one way to motivate your staff
This testimonial is from Per Stangegaard, Managing Director at Filtra Timber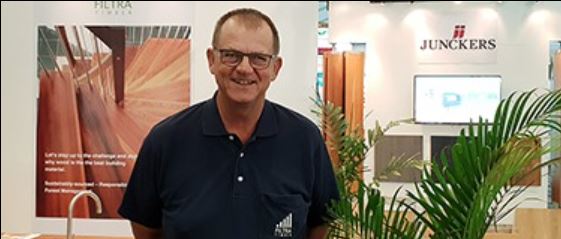 WHY ARE YOU A MEMBER OF NORDCHAM?
As a Danish owned business in the Philippines, we want to support the initiative of having a chamber focused on our shared cultural heritage and values, promoting Nordic businesses in the Philippines, and being our voice to the authorities on matters which may help enhance the ease of doing business in the Philippines.

HOW IS NORDCHAM MAKING A DIFFERENCE FOR YOU AND/OR YOUR BUSINESS?
By sharing best practice and having an organization where we can discuss common challenges. Training sessions for our staff is likewise valuable for our business.

WHY WOULD YOU RECOMMEND OTHER COMPANIES TO BECOME A MEMBER OF NORDCHAM?
We would mainly recommend Nordic owned and managed businesses to join in order to have a shared platform and network, and would also encourage Philippine companies with an interest in Nordic values to sign up to benefit from this joint forum.

WHAT DO YOU LIKE THE MOST ABOUT NORDCHAM?
A pro-active, modern and service minded organization. We like the recent changes.

WHAT BEENFITS HAVE YOU EXPERIENCED BEING PART OF NORDCHAM?
Learning more about best practice. Access to government authorities, and specific assistance when red-tape became too damaging to our business. It is important that NordCham builds on and expands it's local contacts and cooperation with other Chambers.